Plastics have overtaken our lands and water bodies. When researchers invented plastic in the 19th century, manufacturers immediately embraced this product as the next economic treasurer. Plastics made everything cheaper including its production and disposal. Today, they've become poison to our environment, and we cannot get rid of them.
It is important to create awareness about the impact that our consumption habits have on land and marine life. Plastic waste is now a global issue and requires global solutions. With the ever-increasing consumption of plastic, the threats to our planet earth are also increasing. It harms animals and humans alike, and some researchers have predicted that global pollution and warming will increase by next year.
End The Litter Trail was a cleanup campaign organized by the Rotaract Club of Dubai and Rotary Club of Dubai in collaboration with the Rotaract Club of Kandy and more than 60 other clubs from around the world, to raise awareness about the importance of reducing, reusing, & recycling plastic by cleaning beaches, mountains, seas and streets of their respective countries as a part of the World Clean-Up Day, which was the 17th of September 2022. 
A heavily plastic-polluted area belonging to each club's respective area was selected and cleaned up and the collected waste was handed over to local recycling centers. The project was executed simultaneously on the 17th of September by all the clubs in different locations.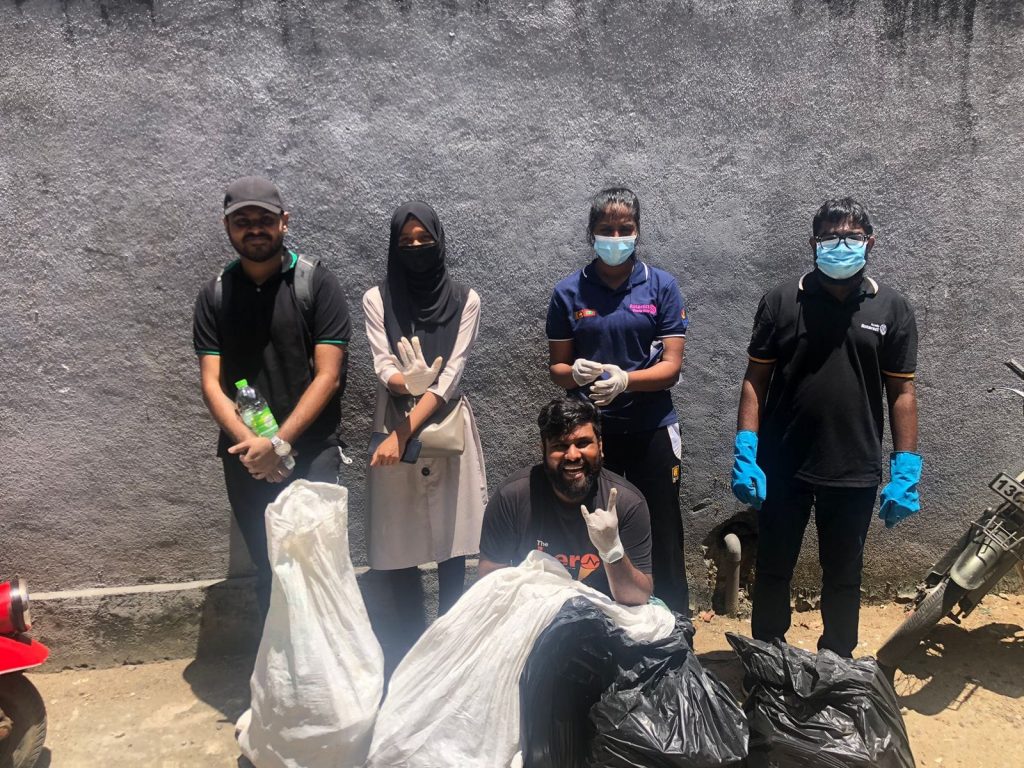 The Rotaract Club of Kandy cleaned the streets of Kandy where 29 Kg of glass and 20 Kg of plastic waste were collected and handed over to the recycling division of the Kandy Municipal Council. The nooks and corners of the Kandy City which are usually left unattended were cleaned thoroughly by our ever-enthusiastic team.  The main objectives of the project were to raise awareness about plastic waste among the public and to help the community realize the importance of recycling, reusing, and reducing plastic waste. Meanwhile, this project was an initiative to raise global awareness, all the while strengthening the bonds between the Rotaract Clubs from different Districts and it was a good opportunity to build fellowship and strengthen international relationships.