The Rotaract Club of Kandy executed a unique project that aimed to enhance the freedom of mind and provide a fun-filled evening for its members. The project took place in the afternoon and evening hours at a remote location in Ampitiya following the club's general meeting. 
On the 20th of November, the members gathered at Rtr. Jameema Rafaideen's residence for the exciting event. Many games like Ludo, Carrom, Chess, UNO, and 'Daam' were played and the day was spent well where members were able to have a good fellowship session filled with entertainment and good company.
The event was a resounding success, and it provided an opportunity for the members to relax and unwind after a busy day. The games and activities that were organized were designed to encourage interaction and foster a sense of camaraderie among the members. The members were able to participate in a range of games, including board games, card games, and outdoor activities.
The atmosphere was lively and energetic, and the members were able to let loose and enjoy themselves to the fullest. The event provided a much-needed break from the stresses of everyday life and were able to connect with each other in a relaxed and informal setting.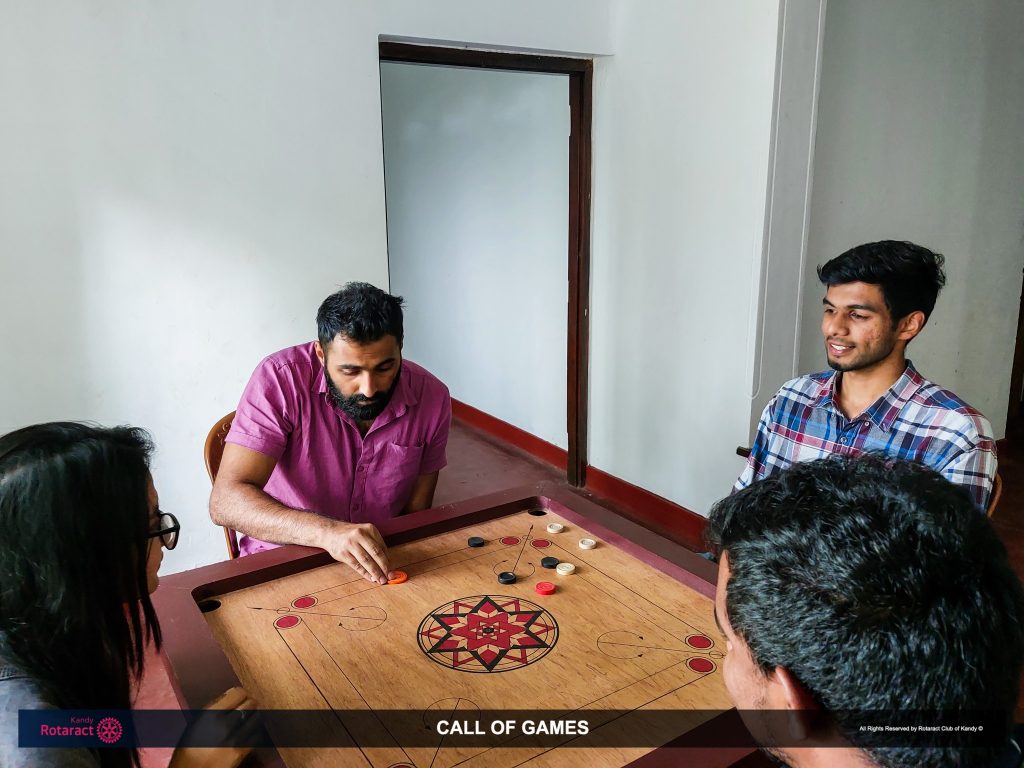 The project demonstrated the commitment of the Rotaract Club of Kandy to provide opportunities for its members to relax, have fun, and connect with each other. It highlighted the importance of taking a break from the stresses of everyday life and engaging in activities that enhance mental and emotional well-being.